Home … away from home.
Home is where you are, where you thrive, where you make it. I have made México City home, for the Summer 2022. Why? That City Buzz! The Vibe! The busy, busy, busy. The foods and the flavors. The unique architecture and style. The people.
The place that is home, usually, is Naples, FL… hot sun, white-sand beaches, warm Gulf waters, great restaurant, palm trees, lots of golf, lots of gators, peace and quiet times (at least during off-season), friends and family, my One-and-Only… Here, it's different!
I'm playing Tourista in México City for 6 months. While I am here I'm exploring the City, wandering from neighborhood to neighborhood, sometimes stopping for some street food or talk with a local citizen. I've my camera on my shoulder capturing the images I see along the way.
Come with me on my journey through the City, La Ciudad de México, CDMX!
I can start with where I am staying. I found an apartment on AirBNB… roomy, secure, in a "local" neighborhood. Not many Expats in these parts… nearby Juárez or Roma are popular areas for expats and digital nomads. I am in a neighborhood inside a neighborhood inside a neighborhood… inside a borough… I am in the Central District: Centro. Within walking distance within Centro is La Plaza de Constitución, aka Zócalo, Barrio Chino, Alameda Central, Centro Historico, a whole bunch of Colonial-period Catholic churches, markets, including the City's largest as Mercado Merced, Pre-colonial archeaolgical sites, and some of the yummiest street food in the World.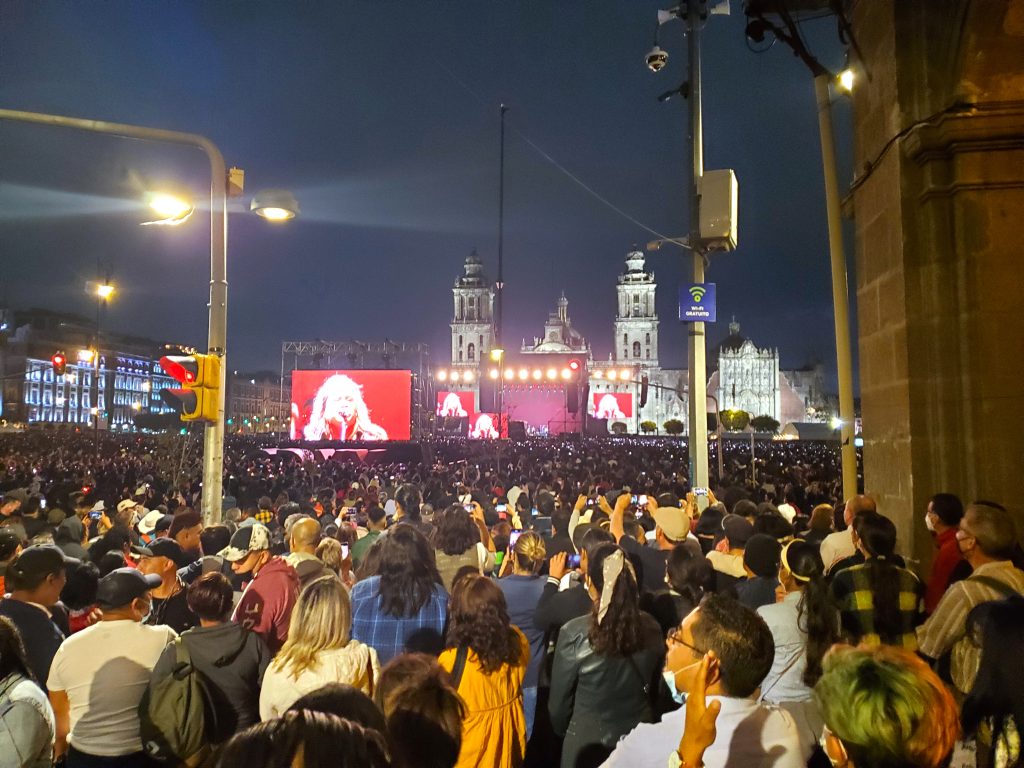 Concert Night at the Zócalo.
Metropolitan Cathedral of México City is the backdrop.
My neighborhood features FOUR Mercado San Juan's: a flower market; a classic indoor market, a mostly-meat market (also spiders and scorpions!), and an artist's market. There's a big supermercado, too, but… that's a strange place.
From flowers to scorpions. Meats and veggies to local arts and crafts. These markets have you covered. A supermarket and 100's of local shops and street vendor stands offer clothing, candy, fresh foods, and more.
A very complete and efficient subway system, the Metro, runs through the area. Salto del Agua is my stop… both Line 1 and Line 8 stop a block away from my apartment. More on the Metro in future posts. I can also grab a MetroBus and a micro bus, if I can figure out how they work!